Thomastik 315B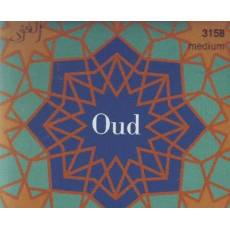 AVAILABLE AGAIN!
Thomastik-Infeld 315B Copper/Silver Wound 11 String Aoud Strings offer a rich, balanced, and smooth tone with a multi-strand synthetic core wrapped with the highest grade copper-silver wire. Treble strings are a specially treated nylon, which help give the set great longevity.
Note: This set comes with a silver wound D String
What makes Thomastik-Infeld different?
Pursuing the perfect sound, Thomastik-Infeld starts with steel and nylon as core materials for their strings. The highly qualified technicians then wind and check every string by hand in order to insure quality and perfect tone. Infeld and his staff continually pursue the ever changing musical world, applying the evolving preferences in timbre, technique, and playing to their own imagination in pursuit of delivering perfection.
no images